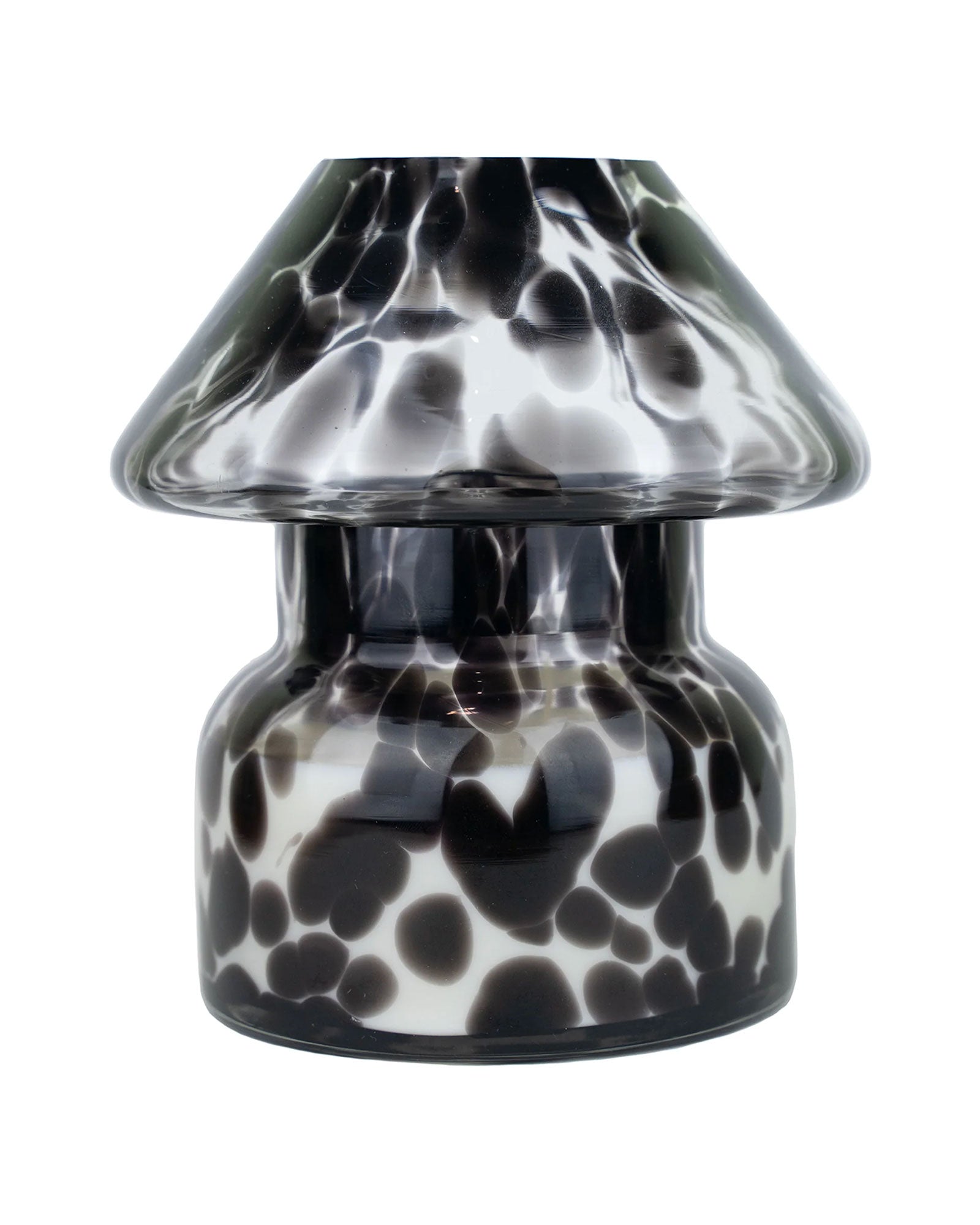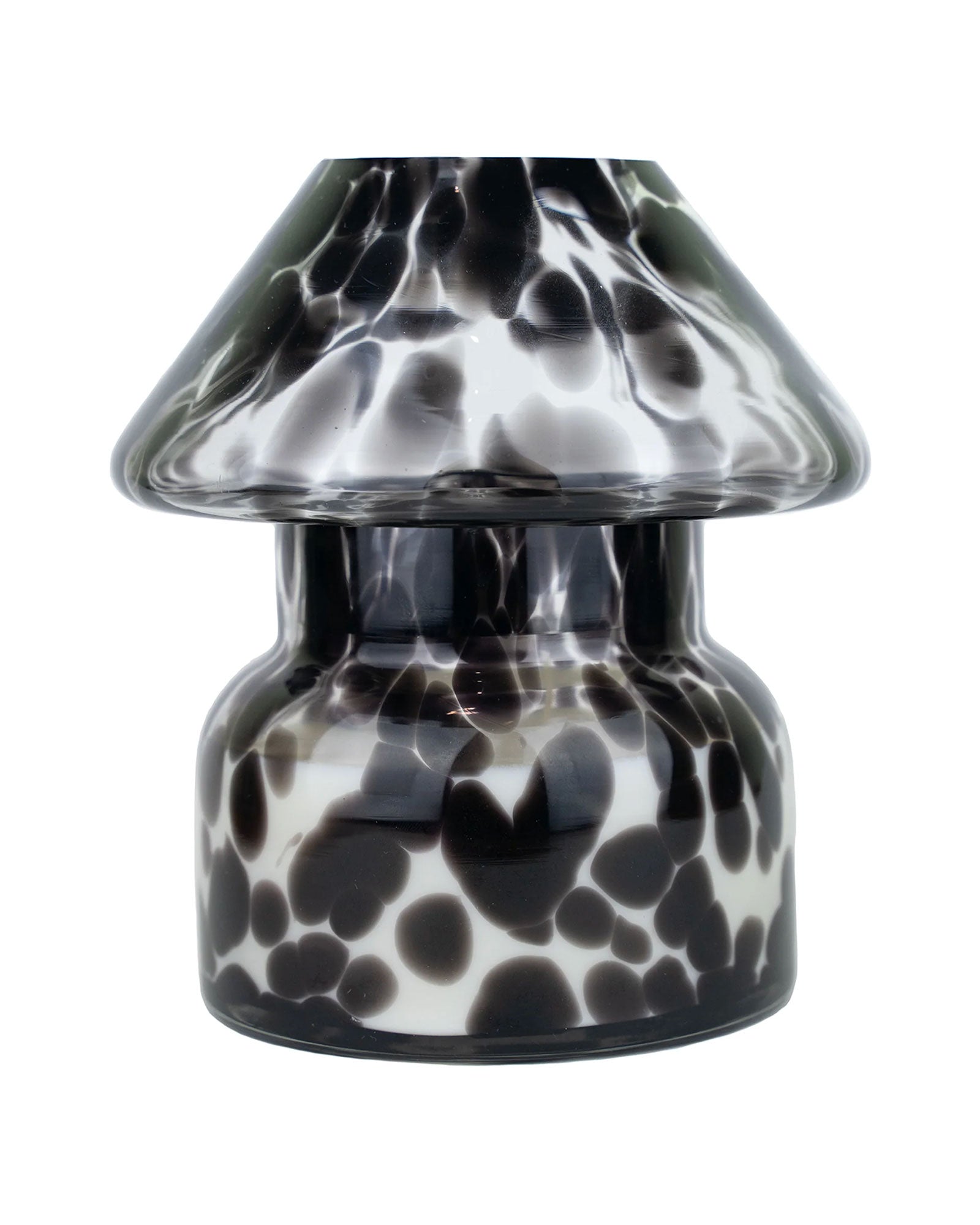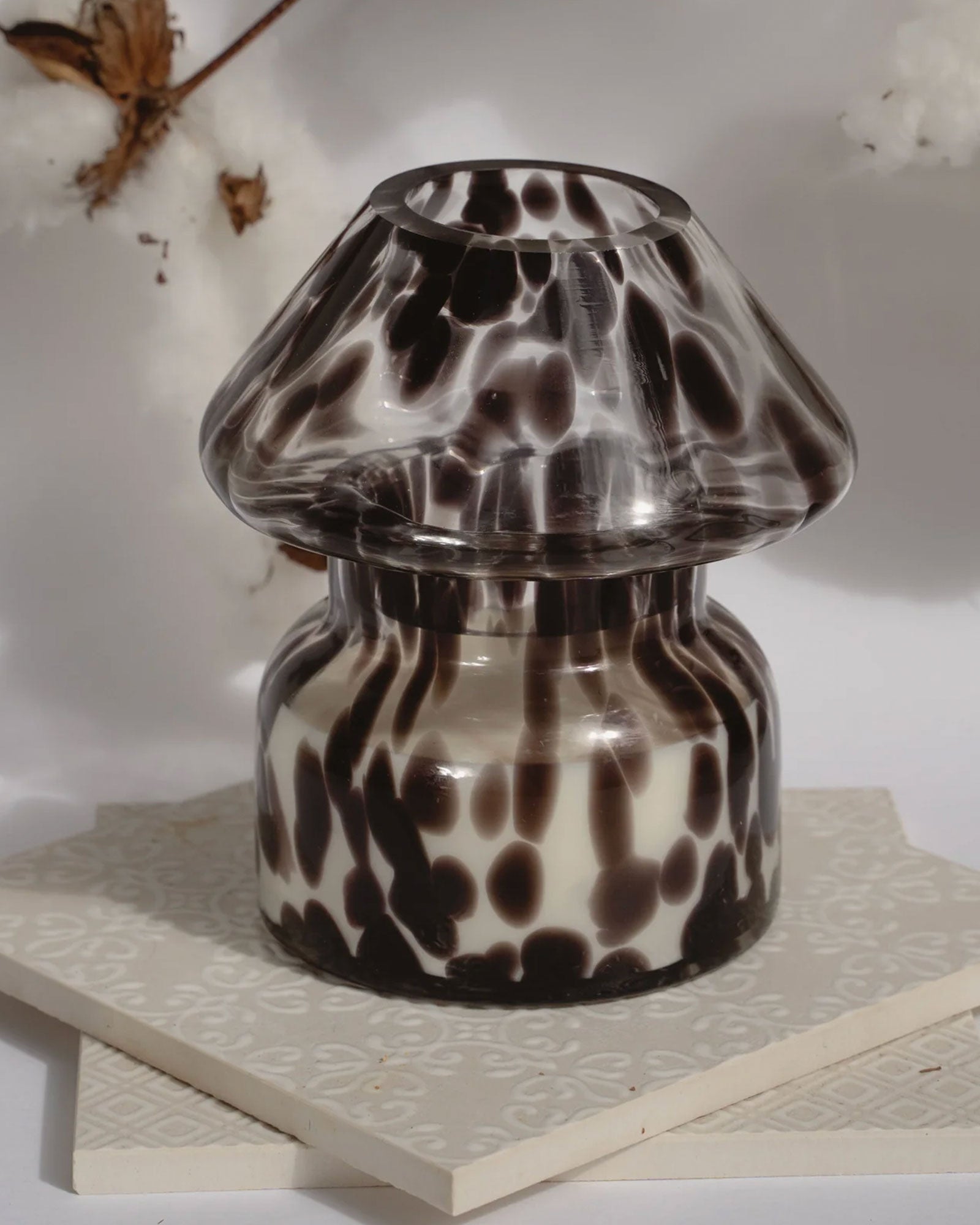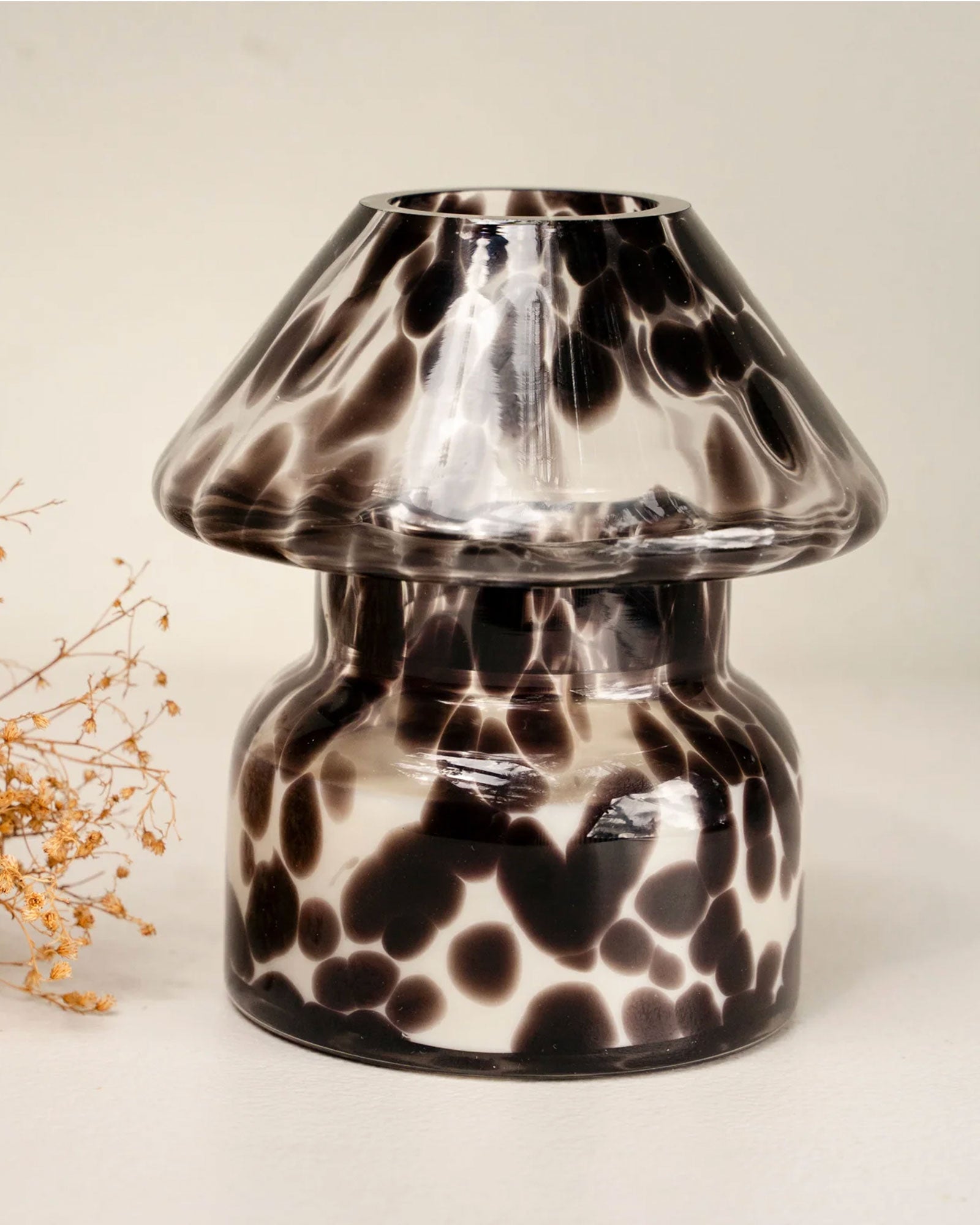 Blossom and Sky
Lamp Ash
$100
These retro candle lamps are a versatile design accent piece that fits into any space. Perfect as a centre piece for an intimate experience or as an ambient light source on a side table. The design creates a warming glow that is wind safe, these lamps are filled with scented wax and are refillable with Blossom and Sky olive wax inserts.
Blossom & Sky Ash candle lamp has black markings filled with frankincense fragrance. Every print is different and unique with differing colour density. Their candles are hand poured in Byron Bay.
Burn Time: Approx 80 hours burn time.
Fragrance: Frankincense - A fragrance that reminds us of a wooden house with high cathedral ceilings. The rich woody notes of pine, cedar wood and frankincense will fill your home.

Notes: Herb, Thyme, Pine Needles, Spice, Cinnamon, Frankincense, Vanilla, Musk, Moss and Livani.

Candle Cautions: Please never leave a flame unattended. Place candle lamp on a heat resistant surface and use protective gloves when taking off the lid to extinguish flame, as glass can get extremely hot.

Measurements: approx.  17cm length,  15cm width. Each lamp is hand-crafted so measurements may be slightly different.

Please see our returns policy before making your selections.
If you have any questions or requests please contact us before placing your order.
Orders will be dispatched same-day when possible. Otherwise the following business day.
IN-STORE PICKUP: we will notify you via email once your item is ready for collection.
All online orders are shipped using services provided by Australia Post.

PLEASE NOTE: international shipping transit times may take 2-4 weeks depending on locations. You can check the AusPost guide here