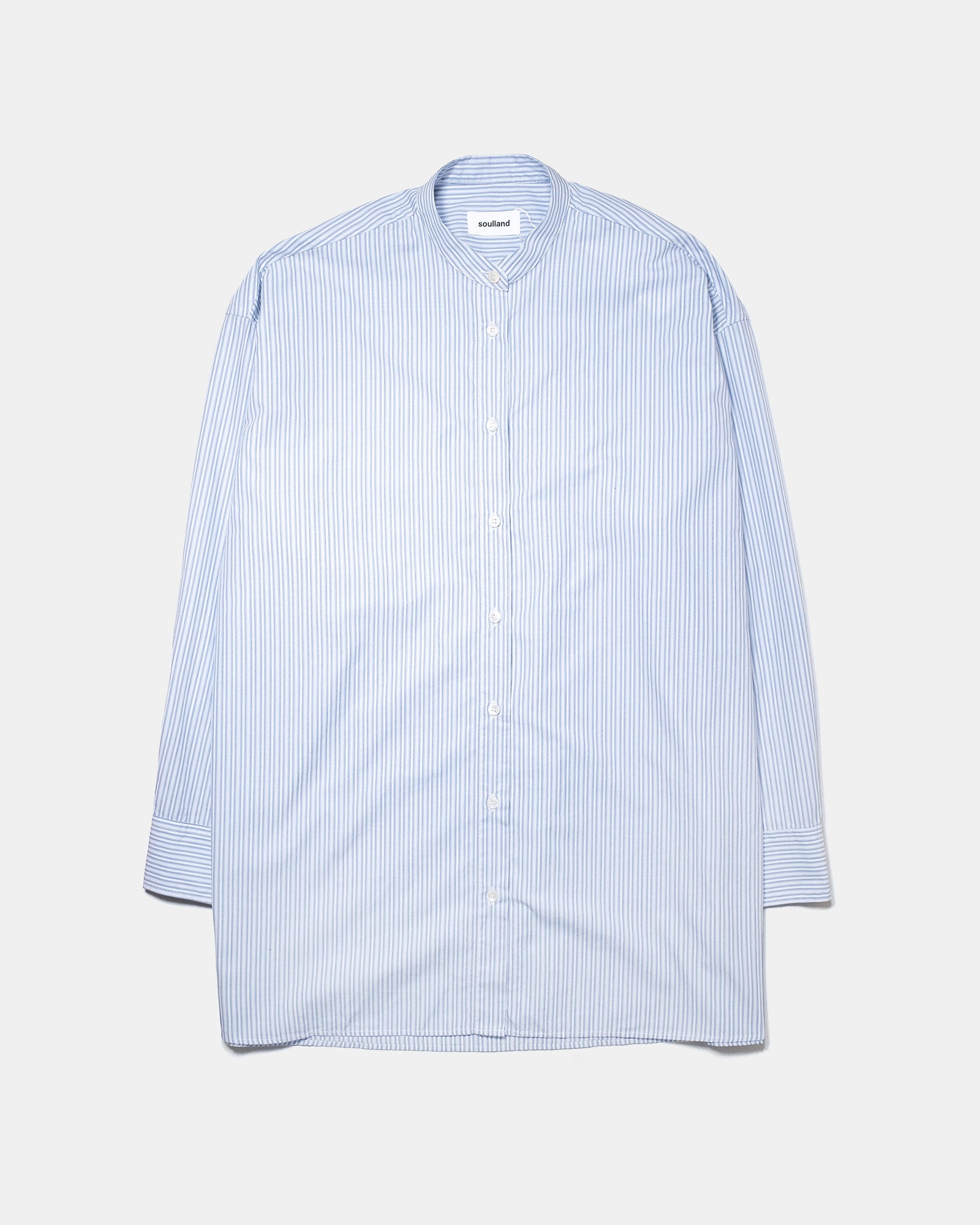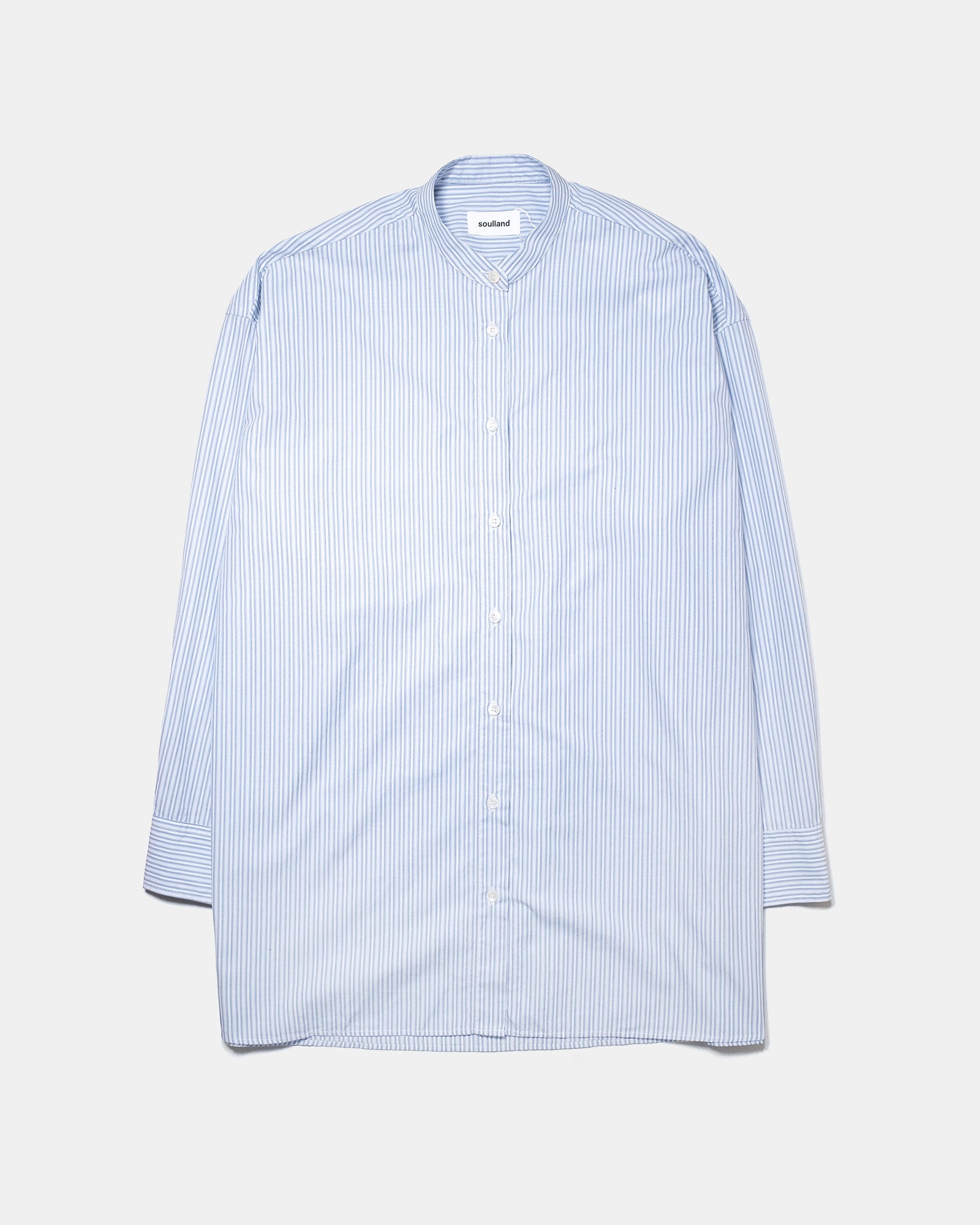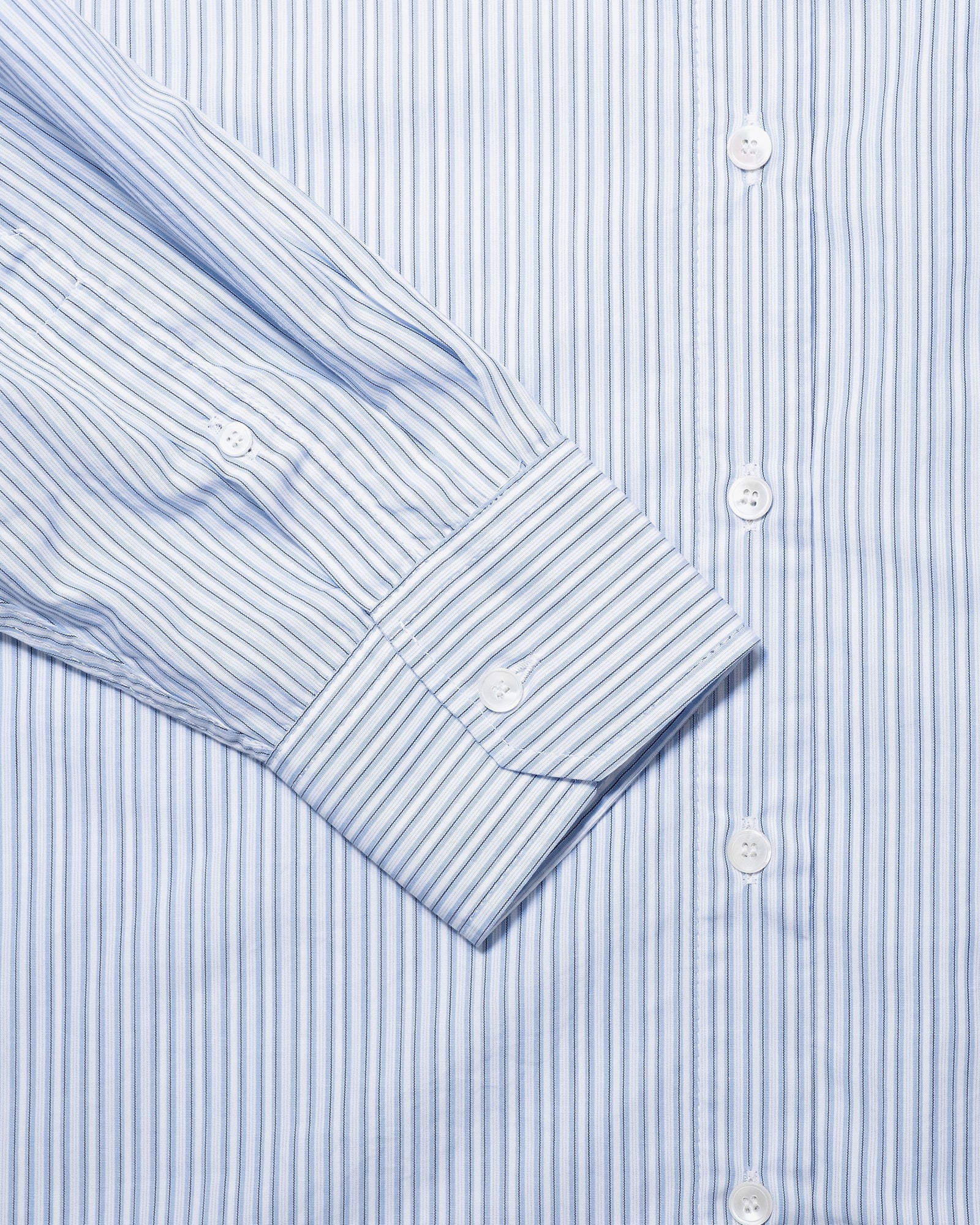 Soulland
Esme Womens Shirt
$260

$100
So apparently "Esme" is a name that originally had masculine connotations, although now more of a feminine name in modern times. If you'd like to learn more about the etymology of the name then look it up in your own damn time we have shirts to describe right now!
Unlike the name we can't give you a reason for why this type of collar is called a "Mandarin" collar or even if that's a polite way of describing it. We've also seen this referred to as a "band collar" "grandpa shirt" "stand" & "no collar" on previous occasions. It's all differing ways of describing the collar style you no doubt recognise before your very eyes.
Don't be fooled though this shirt is much more than just a collar supported by forgettable fabric below it; instead it's a maxi-sized shirt that is likely to become one of your favourite pieces in the wardrobe. You often see this style referred to as a "boyfriend" shirt but that's a dumb name so think of it as being like when you just get a shirt that's waaaay too big for you except this time it fits nicer because it was designed that way.
Mandarin collar long sleeve shirt with mother of pearl buttons
100% recycled cotton fabric
Fabric made in Ronfe, Portugal
Garment made in Braga, Portugal
Woven label in OekoTex certified polyester.
Hangtags made of FSC certified paper & recycled plastic.
Polybag made in biodegradable plastic
Very oversized fit. Take your regular size for the intended style.
For assistance email us via info@contrastore.com.au
Please see our returns policy before making your selections.
If you have any questions or requests please contact us before placing your order.
Orders will be dispatched same-day when possible. Otherwise the following business day.
IN-STORE PICKUP: we will notify you via email once your item is ready for collection.
All online orders are shipped using services provided by Australia Post.

PLEASE NOTE: international shipping transit times may take 2-4 weeks depending on locations. You can check the AusPost guide here