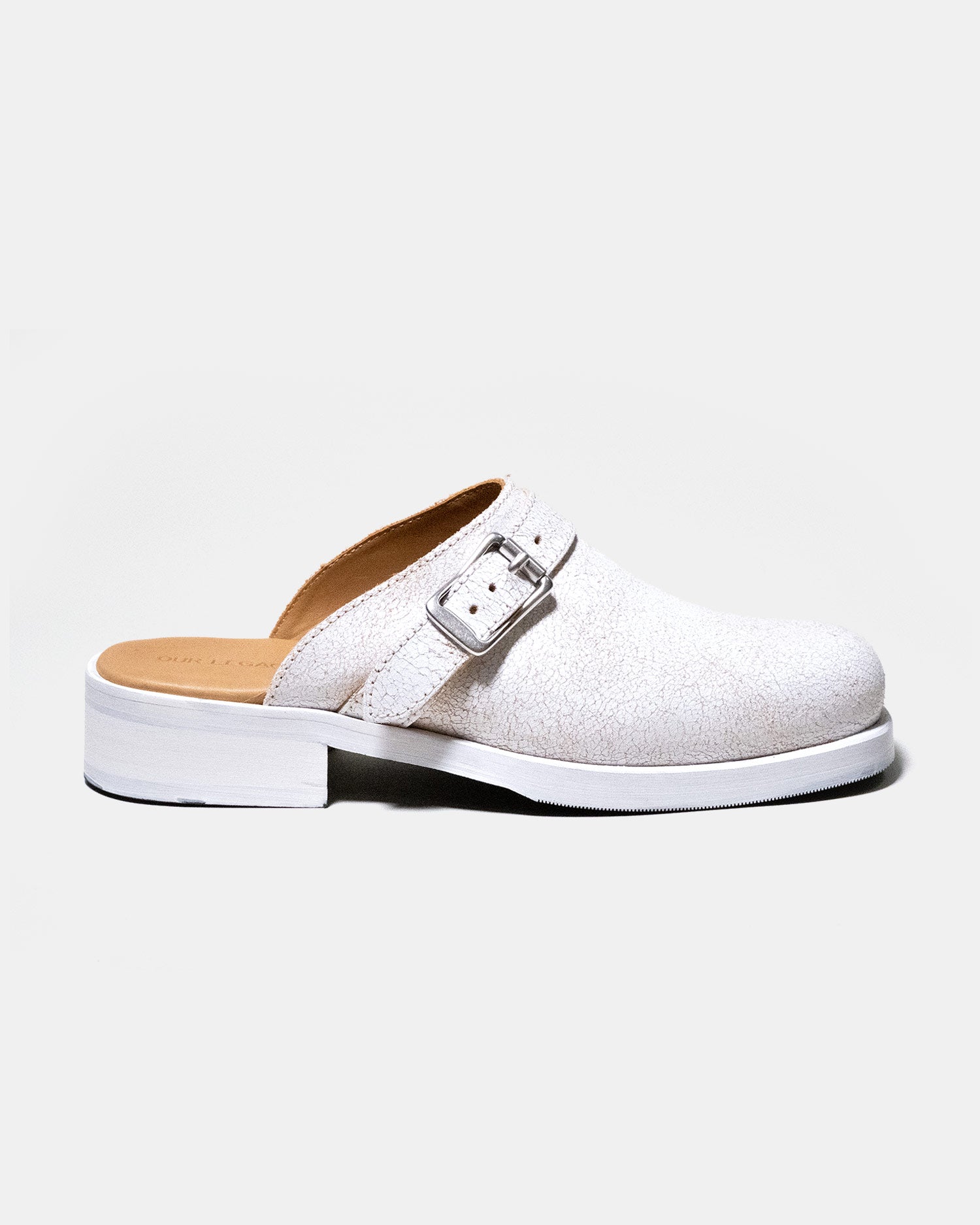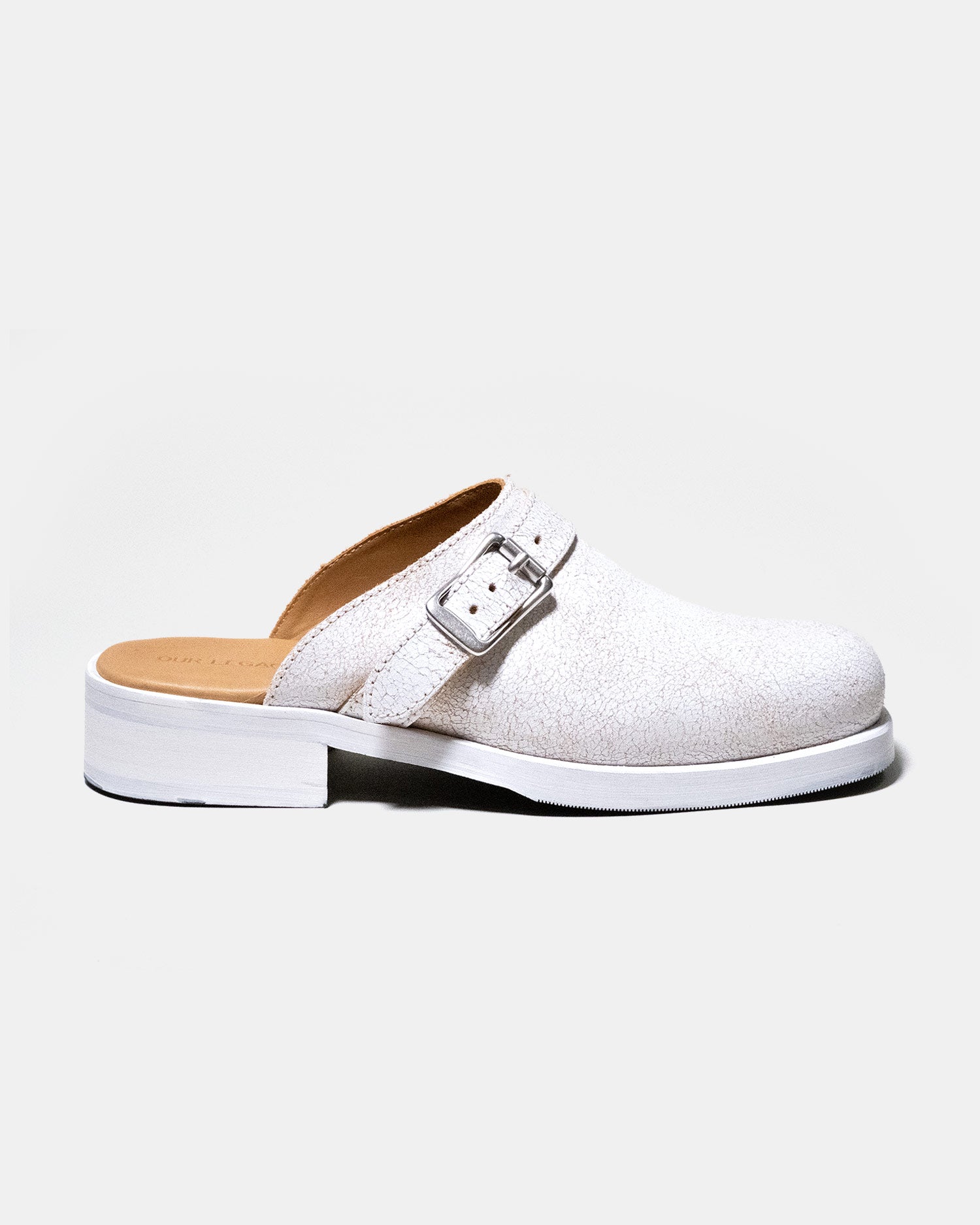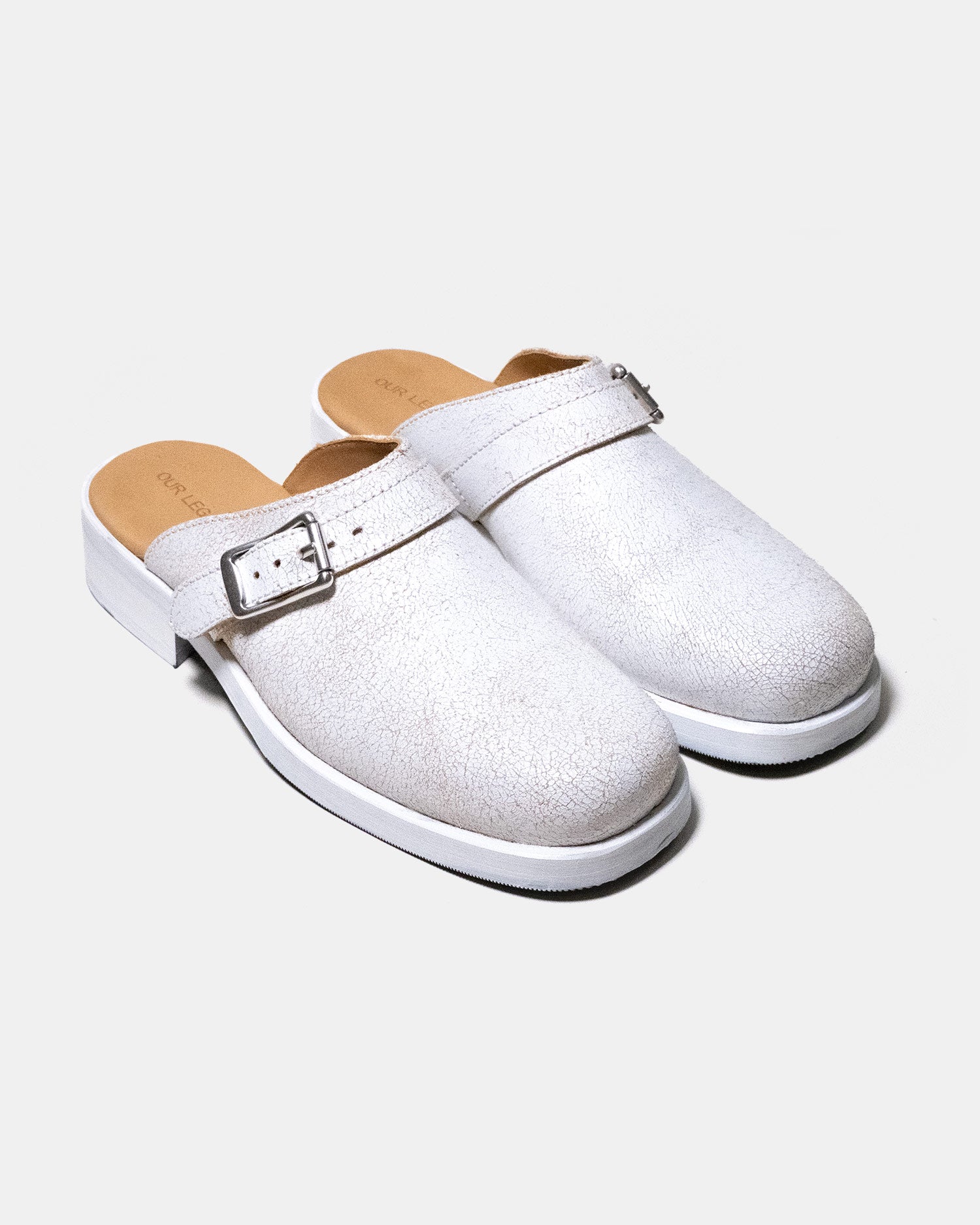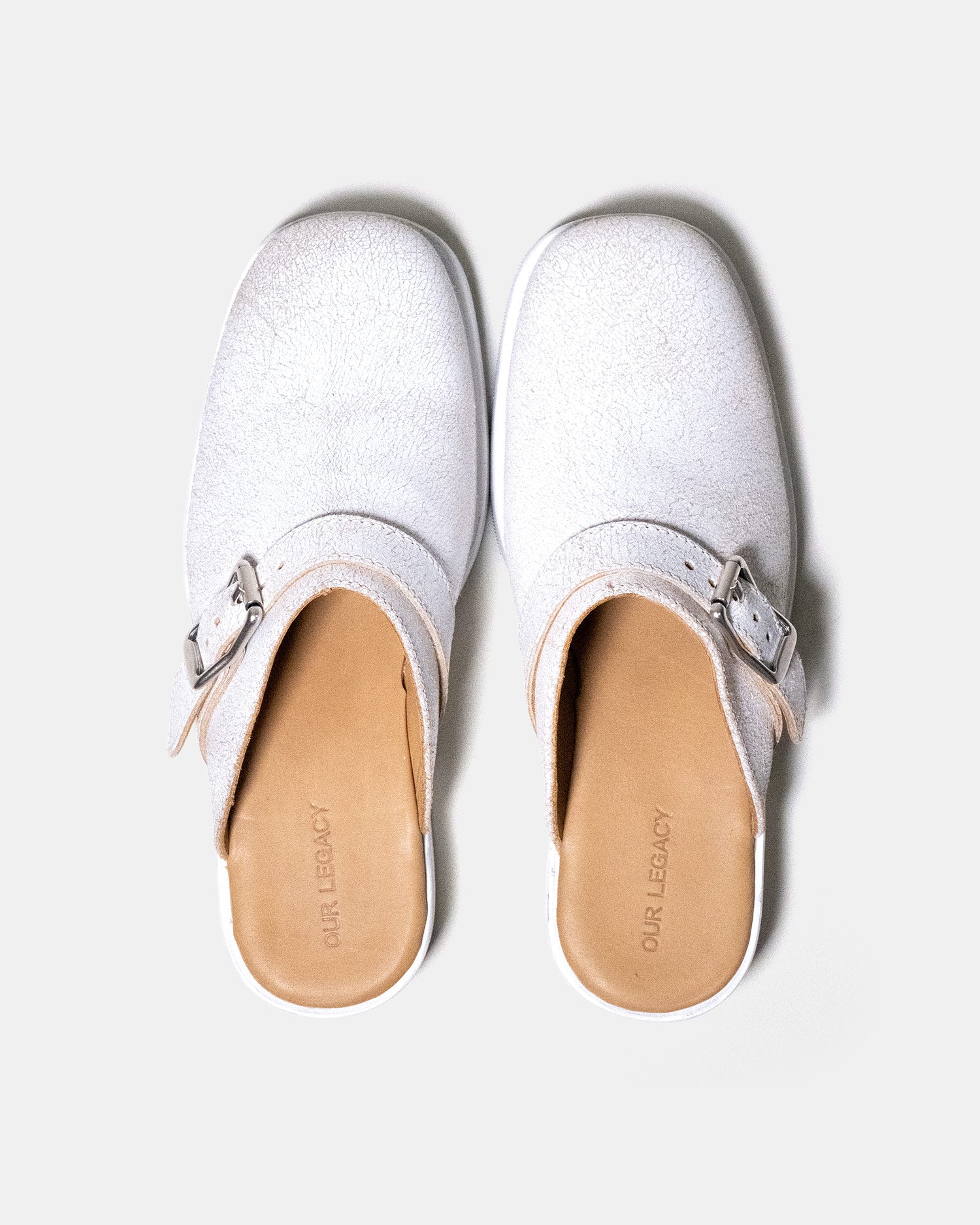 Our Legacy
Camion Mule White
$620
Mules are where it's at guys. We're not talking about the cart pulling variety either, we're talking about open-backed shoes with a closed toe. Sure you could call them a sandal, a slip-on or whatever but "mules" is the term not least because it sounds fancy.

Our Legacy has had great success with their Camion ankle boot, it's a comfortable square toe shape that serves you well through the fashion wars. The problems arise when the temps get high or if you simply cannot be bothered with the effort that comes with wearing a pair of boots.

Cue the Camion Mules, which employ the Edward Scissor Hands approach of chopping it up to make things better. With the rear 1/3 of the shoe removed things get decidedly more airy, with a buckled strap deployed to help get the fit right so you don't end up shooting a relatively weighty piece of footwear off into the sunset.

This particular pair is made in a beige buffalo suede over black rubber sole then the entire shoe is hand painted with a white wash. The uppers have a cracked appearance that will continue to age over time meaning that they'll get better the more they're worn.

Square toe
Italian bison suede
White painted
Kilger leather midsole made in Germany
Vibram® rubber outsole made in USA
Adjustable metal bucket & strap
Full leather lining
Made in Portugal
Regular fit, take your normal size.
European sizing, please see below for Men's size conversion:
39 = US6 | 40 = US 7 | 41 = US8 | 42 = US9 | 43 = US10 | 44 = US11
Please see our returns policy before making your selections.
If you have any questions or requests please contact us before placing your order.
Orders will be dispatched same-day when possible. Otherwise the following business day.
IN-STORE PICKUP: we will notify you via email once your item is ready for collection.
All online orders are shipped using services provided by Australia Post.

PLEASE NOTE: international shipping transit times may take 2-4 weeks depending on locations. You can check the AusPost guide here