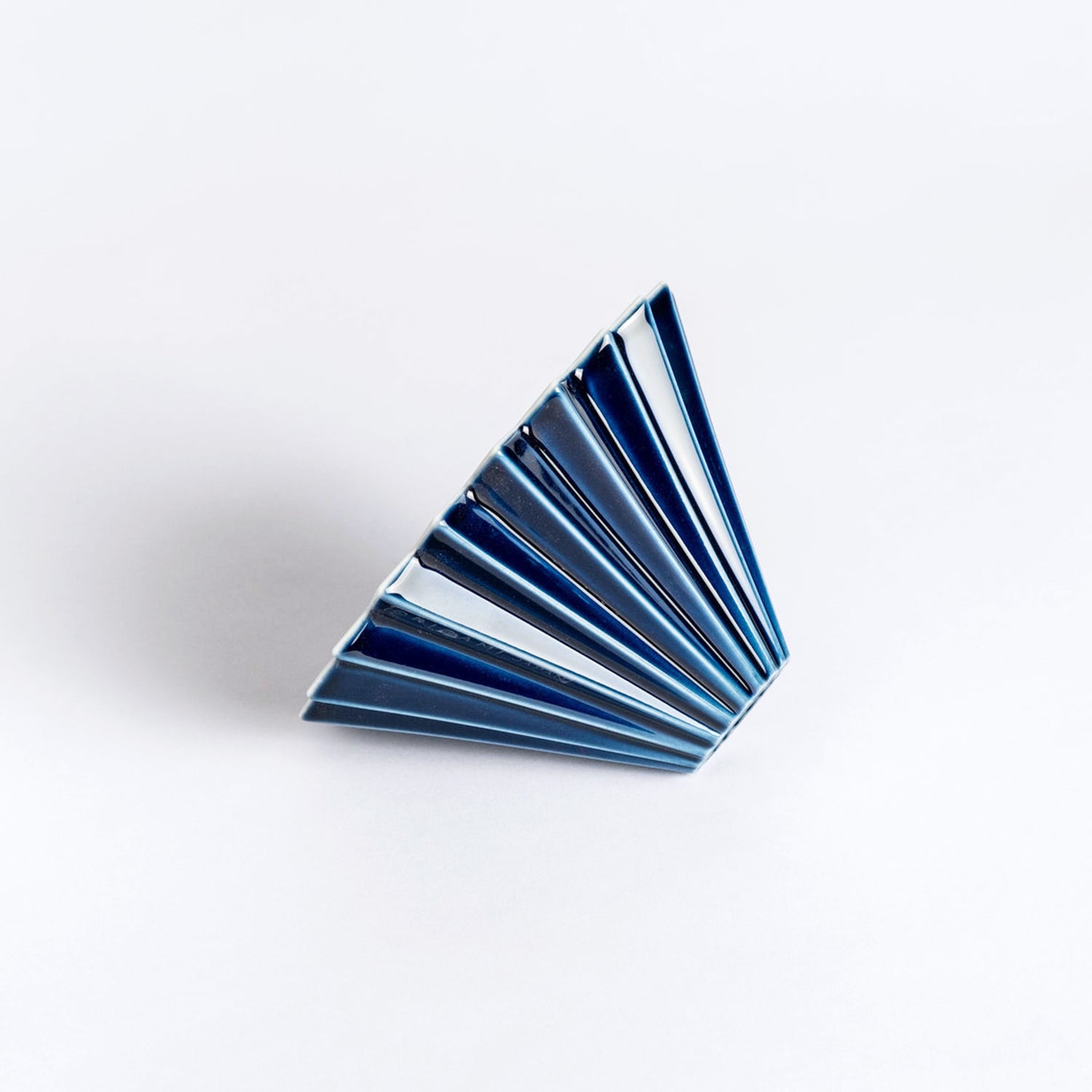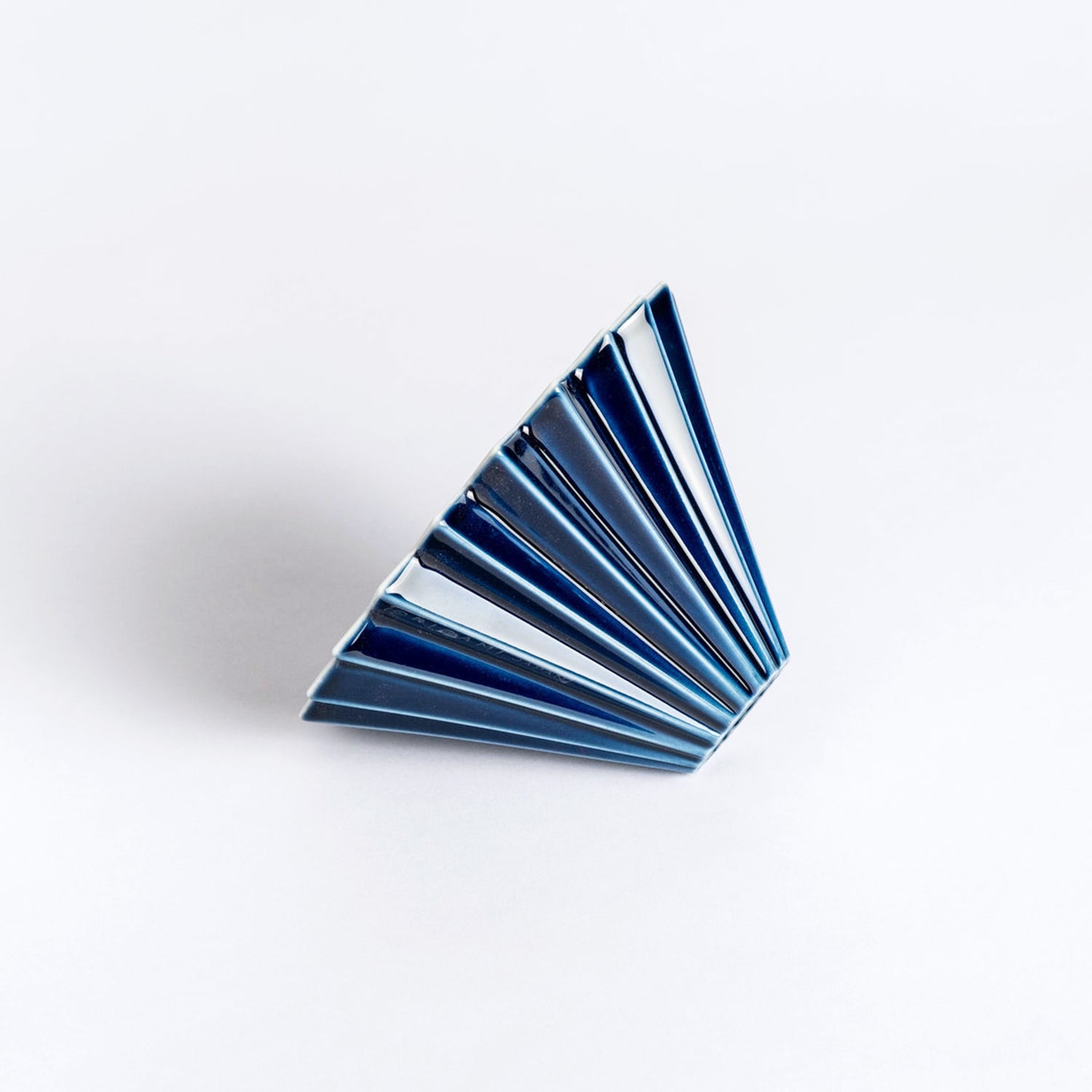 Origami
Dripper M Navy
$60
There are plenty of pour-over brewers on the market. With the right beans, you can make beautiful coffee with pretty much all of them. But how many of these are beautiful just sitting there on your drying-rack, or in your cupboard?
The Origami is. This stunning Japanese-made brewer is made of glazed Mino-Yaki Porcelain. When brewing, you balance the Origami dripper inside a ring that sits on top of your mug, decanter, or thermos.
But it's not just about looks. The Origami allows you to use both cone and wave-type filters. We've had best results with the cone filters–the ribs that break up the surface contact between paper and brewer help the water pass through the coffee slurry at a more steady, even pace.
If you brew delicious specialty coffee every day, pick a brewer that pleases both your eyes and tastebuds.
Please see our returns policy before making your selections.
If you have any questions or requests please contact us before placing your order.
Orders will be dispatched same-day when possible. Otherwise the following business day.
IN-STORE PICKUP: we will notify you via email once your item is ready for collection.
All online orders are shipped using services provided by Australia Post.

PLEASE NOTE: international shipping transit times may take 2-4 weeks depending on locations. You can check the AusPost guide here